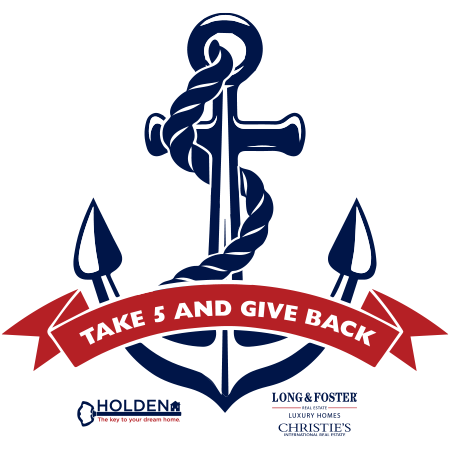 What makes a house a home? And what makes a house the right one? Community. Always.
Ask anyone what they love about their home and you'll get a description of the community outside as often as the spaces inside. "Great neighbors," we say, "the neighborhood pool [or beach!]. The way we help care for each other's pets, kids, yards." The events, parties, even the snowstorms that brought us together.
So when I thought about the best way to celebrate 5 years in business, I thought about celebrating what has become my community, and all the people who work so tirelessly to make it a great place to live. And while many people dedicate countless hours, there are also ways to make your own contribution with whatever time you have - even just 5 minutes.

This 5th month, May, we will be honoring the ways in which community enhances our homes and our lives by bringing you a new idea each day, a way that you can Take 5 and Give Back to make *your* community the best place to live.
Thank you for a great first 5 years, for welcoming my family, and for the trust you have put in me to help you make your dream home a reality. I'm looking forward to a great month, and many more years of service.

p.s. SAVE THE DATE for a client appreciation party on May 25th at 5PM!