Welcome Home To Point Field Landing
The neighborhood of Point Field Landing is small enclave of homes located either on the Severn River waterfront or within walking distance from this body of water. This charming water privileged community features well appointed single family homes with mature landscaped lots. A community marina and beach offers a dock, boat slips, beach recreational area and canoe storage to their residents. Point Field Landing is within the town of Millersville, MD, within the boundaries of the Severna Park school district which includes the nationally recognized and newly renovated public schools - Benfield Elementary School, Severna Park Middle School, and Severna Park High School. Point Field Landing is just 1.5 miles from Exit 10 of Interstate 97, 18 miles from Baltimore, 35 miles from Washington, D.C., and 9 miles from the Thurgood Marshall Baltimore Washington International (BWI) Airport.



Benfield Elementary School located in Severna Park, MD is the elementary school for the Point Field Landing community.
Serving grades K-5, the school was a Maryland Blue School Ribbon winner in 1995-96. In 2015, Benfield Elementary completed a renovation that included the modernization of the existing 42,234-SF single-story school. The new addition will house large functions like the gymnasium, cafetorium, and before/after care as well as specialized instruction spaces like art, science, music and the kindergarten classrooms. The project involved demolition of approximately 3,918-SF of the existing building and modernization of the remaining 38,918-SF.
In addition to Benfield Elementary School, the public school district for the Point Field Landing neighborhood also includes
Severna Park Middle School
and the
Severna Park High School
.
Severna Park High School is currently going through a state of the art, $134.1 million dollar renovation. The cost of new stadiums and playing areas are included in that budget, with the building set to open in early 2017 and fields slated for completion in 2018. This video highlights a "walk-through tour" of the plans for the newly renovated Severna Park High School.
n
Residents of Point Field Landing have access to many recreational activities offered through the many Anne Arundel County park and recreation facilities. Located within a mile of Point Field Landing,
Kinder Farm Park
is a 288-acre park that offers a variety of natural and recreational activities including walking, biking, bird watching, fishing and picnicking. Picnic tables and grills for picnicking are located throughout the park. There are two large pavilions available for rental by large groups. Kinder Farm Park has a large playground and tot-lot ideal for children of all ages. The park has a 2.8 mile paved perimeter trail and several miles of natural trails.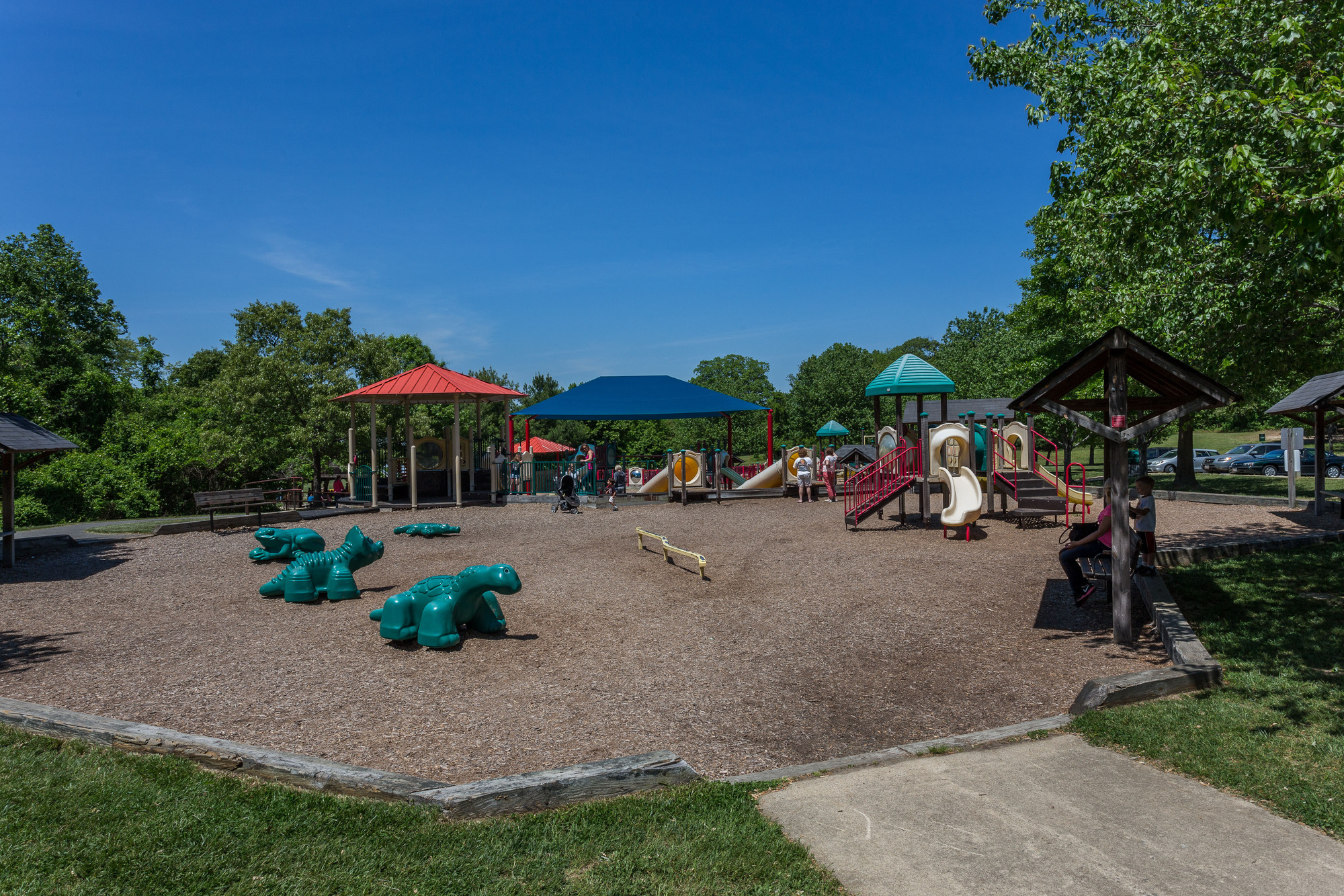 The large multi-level playground is one of the many play areas located with Kinder Farm Park.
n